Our goal is to provide accessible and open infrastructure for micro-mobility services.
That's why we developed API connections to integrate our solutions. You can plug our station back-end or connect overall system into the MAAS solution.
KNOT station controller
Get full access to the KNOT docking stations APIs. This documentation guides you through the integration of station features into your backend to control the station within your system and to allow end users to unlock the scooter from the operator's app. We provide a simulator on our manager, so you didn't even have to order one station to start testing!
read the doc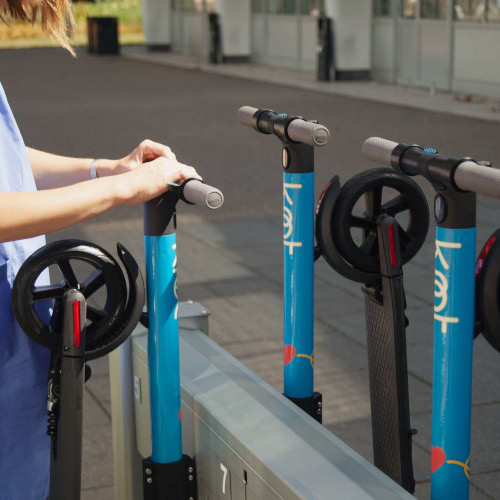 KNOT scooter sharing
API for MAAS operators and cities with the access to the overall sharing solution developed by KNOT including the application for end users and dashboard for operators. With this API you can integrate KNOT scooter network into your service.
read the doc